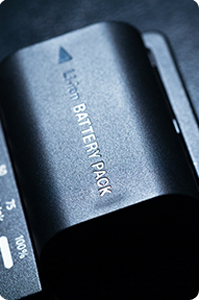 Building Better Batteries: Raman Spectroscopy - An Essential Tool for Evaluating New Lithium Ion Batteries Components
In our mobile society, we heavily rely on portable energy sources leading to driving improvements in battery technology. Although lithium-ion batteries offer the highest energy density among present commercial rechargeable batteries, the technology is still evolving and improving. Raman spectroscopy is a very versatile analytical tool that can be used to analyze the diverse materials that are used in lithium-ion batteries.
This presentation will illustrate how the structural and chemical information obtained from Raman spectroscopy can be applied to the analysis of components of lithium-ion batteries including cathodes, anodes and electrolytes.
What you will learn:
How Raman spectroscopy can be applied to the analysis of lithium-ion battery materials
The type of structural and chemical information that Raman spectroscopy can supply
Examples of the analysis of cathode, anode, and electrolyte materials

Date:
Tuesday, February 26, 2013
Time:
Session 1 - 9 a.m. (EST) 14:00 (GMT)
Session 2 - 4 p.m. (EST) 21:00 (GMT)

Duration:
1 hour